What is Run for Reason?
Hosted by Sapphire Coast Runners, Run for a Reason is a month-long virtual challenge event that helps you set and achieve your running goals while raising funds for a local charity and supporting Sapphire Coast Runners Inc. to encourage health and wellbeing through the sport of running.
The virtual challenge event sees participants setting a personal goal to run or walk a set number of kilometres (e.g. 10km, 25km, 50km, 100km, 150km, 200km, 250km, 300km), that they may complete all in one go, or throughout the nominated challenge month being 1st to 31st March.
Participants can walk, use the treadmill, run outside or participate in another race, completing their nominated kilometres when and wherever they like.
Where do the proceeds go?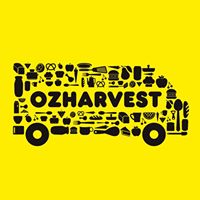 $10 of every Run for a Reason  registration will be donated to OzHarvest Sapphire Coast.
OzHarvest Sapphire Coast collects excess food from local food providers and distributes that food to not-for-profit organisations. Food goes into community cafes, food hampers or is available from charities and helping agencies for those in need.
The balance of the registration fee covers the costs of registration processing, medals, postage and administration with any remaining proceeds allocated by Sapphire Coast Runners Inc. to aid hosting other running events and initiatives that assist in encouraging health and wellbeing in our communities through the sport of running.
How do I enter?
Entry is via online registration – register for the 2019 challenge now
The entry fee is $30 for entrants 17+ years as at 1st March, and  $20 for entrants under 17 years as at 1st March
Members of Sapphire Coast Runners Inc. receive $5 discount – join now
Payment method for online entries is via credit card or Paypal.  If you do not own or have access to a credit card Australia Post have a facility where you can purchase a prepaid card that can be used for online purchases
Entrants must accept the Virtual Challenge Terms and Conditions
Online registration remain open until 14th March 23:59pm
What awards are on offer?
All Challenge entrants receive a medal engraved with their nominated kilometres on reverse side.
Medals are handed over personally to local entrants or posted to the address provided on registration during early April.
How are challenge results tracked?

As this is a virtual challenge event and works on an honour system you do not need to report your tally and organisers will not verify track or verify results. All participants will receive a finishers medal, regardless of whether you record or share your run results.
RFAR Challengers are invited to join:
Please view the challenge tracking page which includes the link to the participants lists and the latest Strava club runs.