Sapphire Coast Runners invites members and their family/friends to participate in a fun urban rogaining event, followed by a BBQ lunch.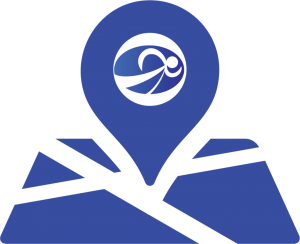 Rogaining is a team activity for people of all ages and levels of fitness. It is a orienteering type event and is a great way to explore around the local area (in this case Eden). It involves navigating your way around on foot to various checkpoints within a set period of time.
Date: 11:00am on Saturday 7th December 2019
A briefing, including a full explanation of the event and maps will be provided at 11:00am. Participants will set off running/walking at 11.30am sharp.
Meeting point: Rotary Park Eden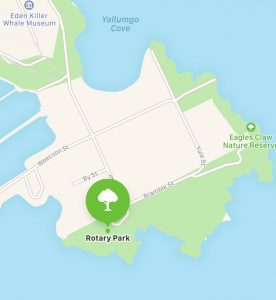 Event categories: Teams will participate in the 90-minute event, those that wish to do the children's only checkpoints will nominate as such.
Teams:  Entrants must be in teams of 2, 3 or 4 people (although this can be more if it is a family). Please note, the team members must stay together at all times.
Cost: As this is a club event it is free to enter, though at least one person in each team (typically the team captain) must be a financial Sapphire Coast Runners member – join now.
Entries:  A team captain who is a SCR member and 18+ years must complete the online entry form prior to the event to enter their team.  By entering Sapphire Coast Runners club event entrants agree to the Club Events Terms & Conditions.  If you have any questions about this event beforehand, please feel free to ask Angus Lamb.
Prizes:  Prizes will be awarded to the highest point-scoring teams in both categories, plus spot prizes (including one for best team photo taken during the event – winner to be decided by the organisers).
Compulsory gear: Teams must carry a mobile phone and hydration as well as the provided course map and questionnaire.
Navigation & Checkpoints

The navigation in an urban event requires some ability to read a street map, so it is not difficult navigation but should be considered when selecting your team (it's a great active, social outing with friends, but not if you are fighting about getting lost!).
'Checkpoints' are locations marked on the map and you will need to look out for some feature, and answer the questionnaire about what is at that point.
Teams may visit any checkpoint and in any order.
The aim is to collect as many points as possible during the nominated time.
The point value of the checkpoints varies, with the most distant and most difficult to access checkpoints being worth the most points.
Fast runners will not necessarily get the most points, if their planning and navigation is bad.
The course is set up that teams that walk the event should be able to access a large number of checkpoints during the allocated time.